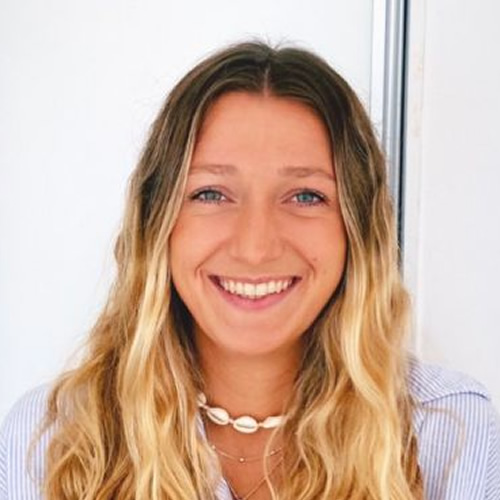 I´m an osteopath with a Master's degree in osteopathy. I´m specialized in joint mobilization that is out of alignment, and spinal integration and alignment as all musculo-skeletal tissues dis-eased are interconnected; in this way I can relieve
pain caused by inflammation and tensed muscles. I work the musculoskeletal system, viscera and nervous system, and treat all types of patients: from babies and children, to young adults, sports athletes, and seniors…
Lorena Artusso
2023-04-25
Excelente atención !!! Muy amables y profesionales !!! Les doy un 10
Zulima manzaneque diaz
2023-04-25
Son unos profesionales increíbles, están siempre pendientes de todo lo que puedas necesitar, y los tratamientos te dejan como nuev@. Recomendable 100%
Viktoria Reginova
2023-04-25
Thank you Helen for your treatment and professionalism. Using both mobility and the approach of energetic treatment did ease my pain in my knee straight when I walked out of the consultancy 🙏
Personal muy cualificado y muy amable. Llevo años acudiendo a esta consulta, y me han ayudado mucho, física y emocionalmente.
Llego con dolores de espalda y salgo nuevo (como recién salido de fábrica). Geniales y PROFESIONALES.
Glücklicherweise hat Constantin Schaaf mein Knie nach ein paar Behandlungen wieder fit bekommen und ich konnte meinen Urlaub noch beschwerdefrei genießen. Konzentriert, kompetent & entspannt bei der Sache, eine klare Weiterempfehlung von mir.
Martín Bestard
2023-03-13
Un centro muy recomendable, gente muy profesional y con unos magníficos resultados. Yo estoy muy contento!!
estoy muy agredecido al equipo de OsteopataPalma por vuestro servicio de manipulacion y terapia manual que cada mes me ayuda a dormir mejor, tener mas vitalidad. muy agredecido! Gracias!
Alastair Kinloch
2023-03-10
Helen has been extremely knowledgeable, helpful and patient with me. I have been treated by both Mae and Mihai over the last few months and both are excellent. For the first time in a year, I am relatively pain free allowing me to start getting back to a relatively normal, active life. I thoroughly recommend this company.
Mae, una chica muy profesional que me ha ayudado bastante, y es una excelente persona.